< Back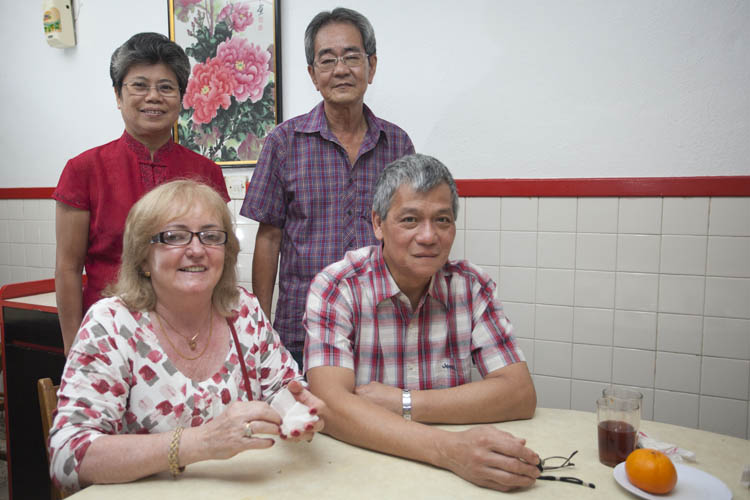 When Guan Siew was googling on the net he stumbled upon his old school mates - the ah peks.. He managed to email yours truly CW. He indicated that he wanted to meet as many ah peks as possible but the first guy he asked was Thong Kheng. So when he flew in, this time the ex pilot was flown in rather in a commercial air craft into Penang, the guy who called upon him first was no other than Thong Kheng whom he had shared his school days sitting at the back of the class and each trying to bulshit one another. (Hope they are not reading this.)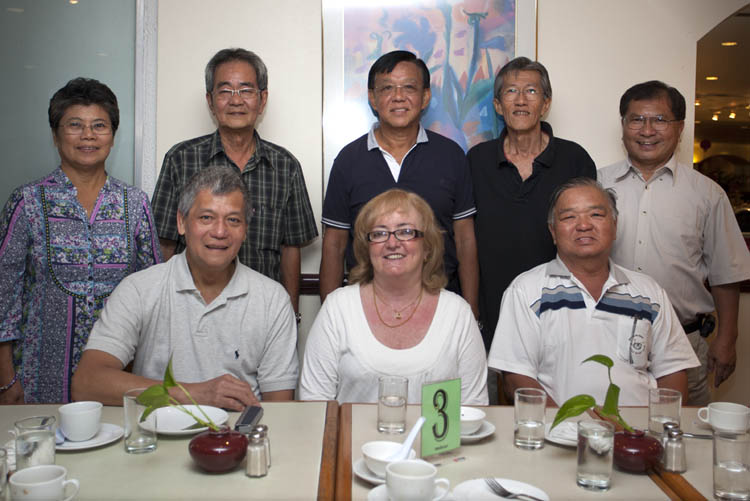 With short notice, we met up at Copthorne Penang with a dinner on the Captain.. Many could not make it as school is reopening after the CNY holidays and many ah peks are now chaufers, baby sitters,and entertainers to their grand children unlike us the lucky ones.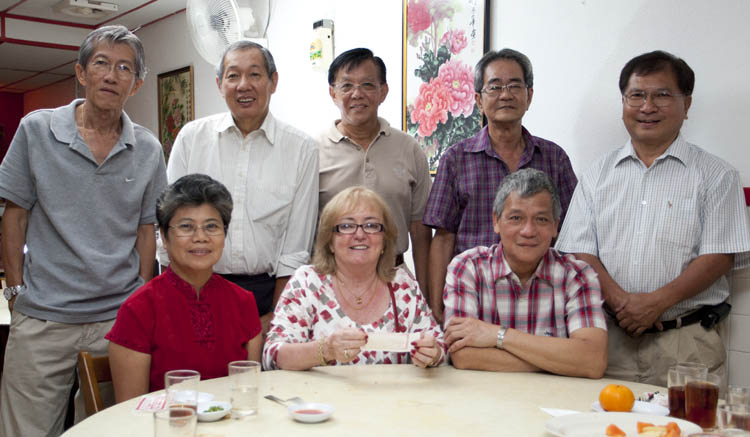 Eng Khuan who could not make it the first night gave another nyonya dinner at the restaurant near his office.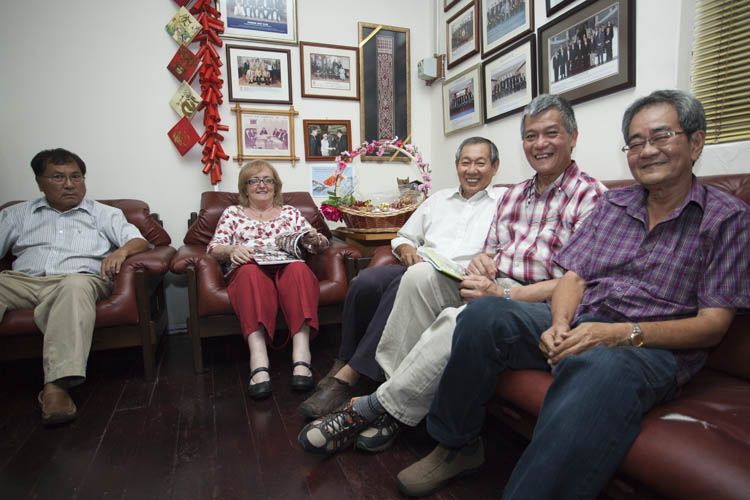 Here you see all the cocks and bulls trying hard to revive the good old days and telling the same old story again while relaxing in EK's law office. Anyway Guan Siew is hoping that he can make it back when we are celebrating our 50th anniversary in 201..