Wong Kok Cheow, who migrated to Adelaide, Australia returned home and met with those he could contact. Below are photos of a dinner he 'belanja" ed at his faithful haunt, OFA Restaurant.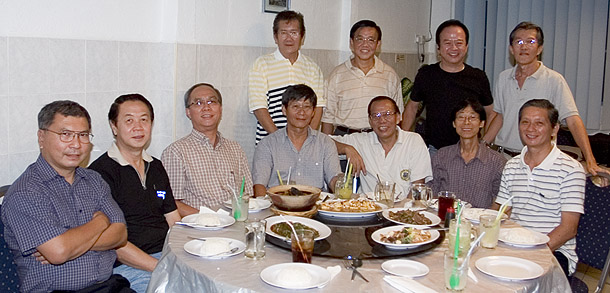 From left: TK Hwang, Su Cheng, Kok Cheow, Wai Hoong, Teoh Seng Hoe (1964), Chee Boon Heng (1964), Koh Kim Eow (1964 batch).
Standing: Chee Boon, Eng Keat, Robert Ong, Cheng Woh.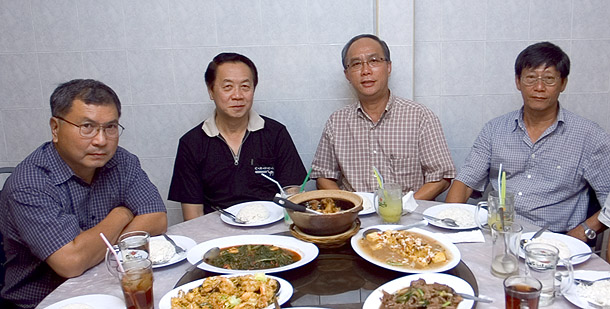 a closer shot